Portraits, Senior Photos, Maternity/Baby Sessions

Portraits/senior photos shot on location: your favorite park, Toledo Botanical Garden, etc.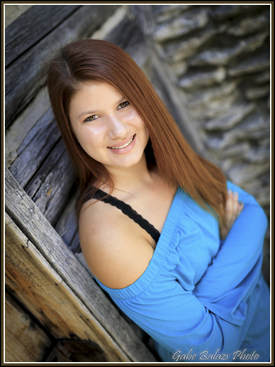 PRICING:


1. $90.00 for the first hour of shooting session, then $65/hour beyond the first hour.
2. In addition to shooting session, photo editing: $1.50 per client-selected picture. Each selected photo will be custom edited (black and white, vintage look, soft focus, vignetting, etc.) per the client's request. Digital editing is an extremely important phase of the work process which generally doubles work time.

For example a 2-hour session and 50 select photos, all post processed to
achieve the desired look will cost $155 + (50 x $1.50) = $230.00 total

The high resolution final photos are delivered on a CD/DVD or flash drive. Prints can be ordered as well in 4x6, 5x7, 8x10, 13x19 sizes for additional cost. DVD slideshow is also available for an extra $150.00.
---
---
Portfolio
All post-processed to achieve the desired look. Click on the images to enlarge